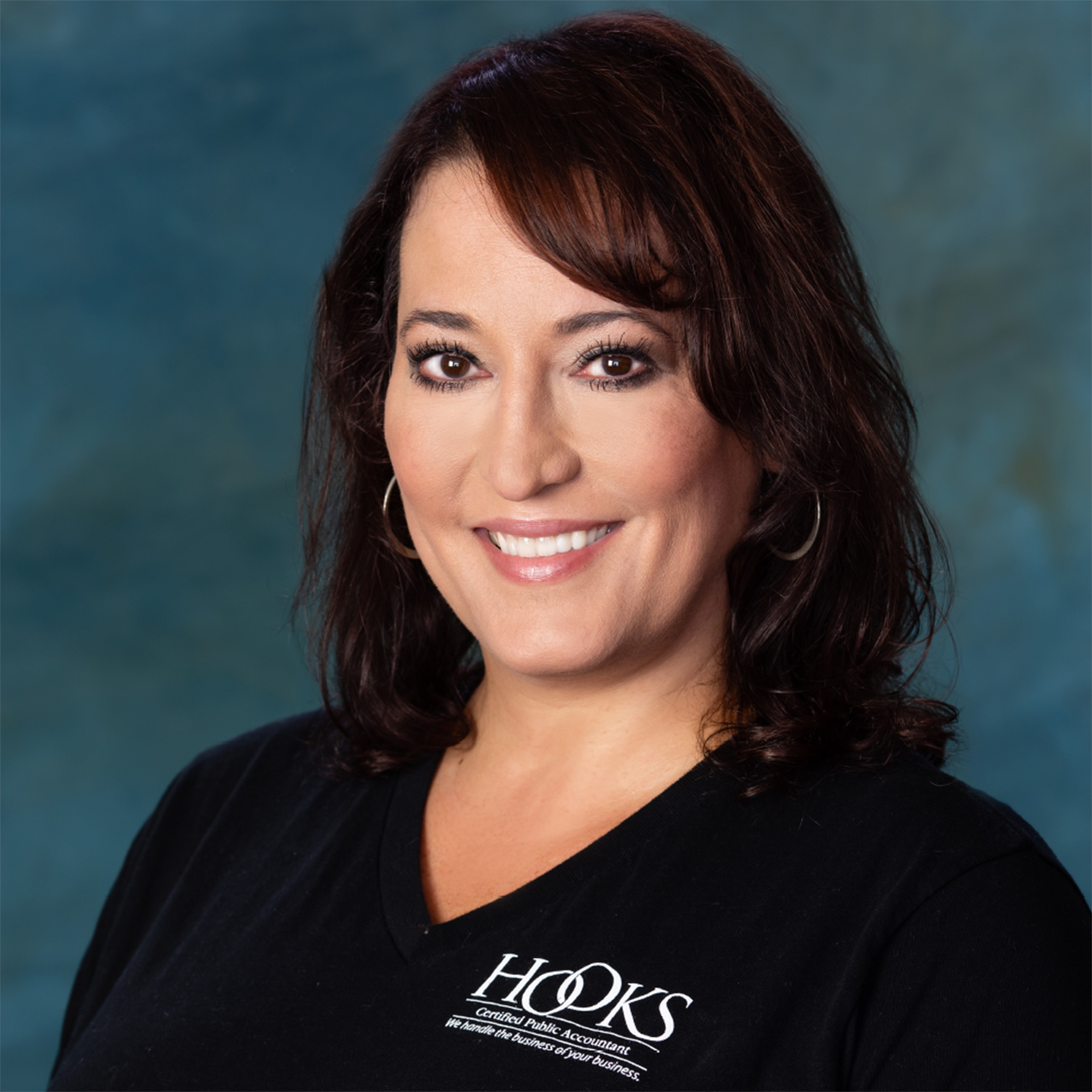 Chasity Hooks - Managing Partner
Chasity holds an Accounting degree from the University of Louisiana at Lafayette, a degree in Human Resource Management from the University of Louisiana at Lafayette, and a degree in Respiratory Care Science from Louisiana State University at Eunice. She is a Certified Public Accountant (CPA) and a member of the Louisiana Society of CPAs, a former member of the Greater Lafayette Chamber of Commerce, the Vermilion Chapter of BNI Women's Business First, and previously served on the Board of Directors of Big Brothers Big Sisters. With more than 12 years experience as both an accountant and controller for various industries, including retail, rental property investment, hair salons, web design, construction, oil & gas exploration, oil field services, and safety, Chasity works closely serving many types of clients, which include:
Individuals

Partnerships

Small Businesses

Corporations

LLCs & LLPs

Estates & Trusts

Foundations & Nonprofit Organizations
We guide our clients through the increasingly complex maze of business and financial issues. Whether your business is established or just starting up, we can help you reduce taxes, improve profitability and meet your financial goals. We combine personal attention and strong technical skills to create solutions that fit your needs. To provide sound financial advice, we must know our clients well. We look beyond the obvious and identify ways to advance your personal and business financial interests. Our clients view us as trusted advisors as well as accountants and tax professionals.